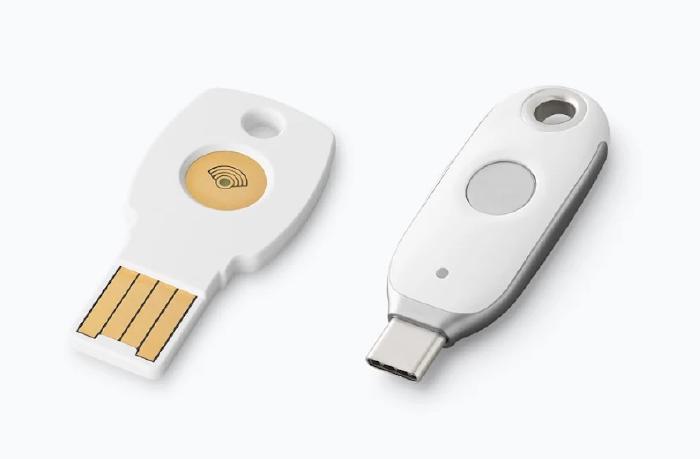 Titan Security Key (Gen3)
Google's current generation of U2F tokens, the third generation continues the tradition.
Titan Security Key (Gen3)
FIDO2 Certification
Has been certified by the FIDO Alliance as conforming to FIDO2 standards
More Info
FIDO L1 Certification
Certified by the FIDO Alliance to meet L1 Security Standards
More Info
U2F Authentication
Conforms to the U2F Authenticator/WebAuthn standard
More Info
Google's Third generation FIDO U2F tokens, branded under their Google Cloud program, are produced by FeiTian – a custom version of the FeiTian ePASS NFC tokens – coming in either USB-A or USB-C form factors. Both support NFC. Unlike the first generation, there is no Bluetooth version. Unlike their OEM counterparts, they only support U2F.